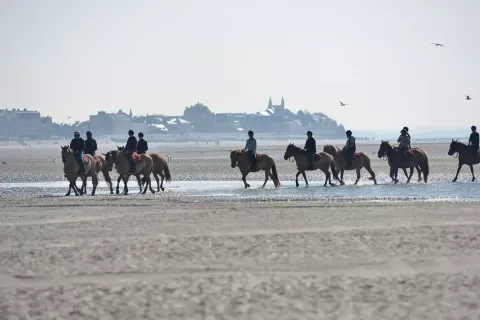 TOURISM IN THE BAY OF SOMME
Ideally located in the heart of the Baie de Somme, half an hour from Saint-Valéry-sur-Somme and 15 minutes from Le Crotoy...
Between dunes and marshes, birds and seals live together in complete serenity in the well-preserved natural environment that surrounds the hotel*** restaurant Le Fiacre in Quend.
Here you will discover an exceptional biodiversity. Only 7 km from our hotel, the Marquenterre Park offers infinite possibilities for hiking, biking or horse riding.
Discover Quend in Somme Bay
Discover Quend in Somme Bay
Discover Quend in Somme Bay
Discover Quend in Somme Bay
Bienvenue en Baie de Somme